Have you seen the little packets of dragonfruit puree in your supermarket's freezer section? I love them, and stock up whenever I can. They seem to be popular in San Francisco, and tend to sell out fast. The packets are great for smoothies (of course), but sometimes, when I can't be bothered to set up and clean my blender, I'll make myself a dragonfruit bowl using the thawed packets. It's a twist on my favorite breakfast chia pudding, and comes together in a flash.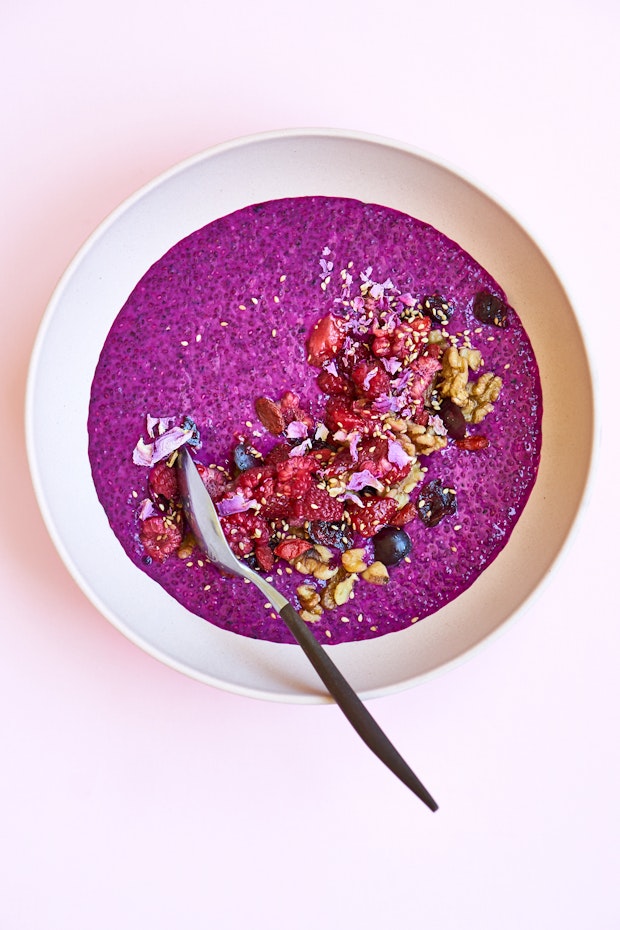 Variations
You make these bowls with just a wide range of fruit purees. Acai works great, although not a pretty as the dragonfruit. I love raspberry, strawberry, and black berry as well. In general, the berry purees are on point.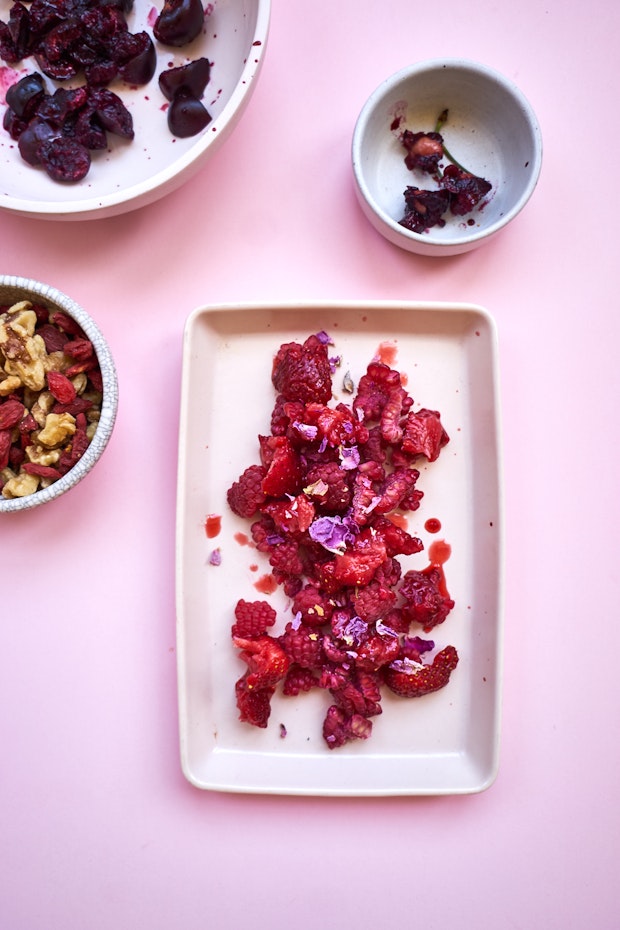 Dragonfruit Bowl Toppings
The only limit here is your imagination. I tend to use whatever I have around. Crushed berries, and miscellaneous seeds are often contenders. Something extra crunchy is essential, and you see toasted walnuts here. Think seasonal as well – I like to add torn cherries when they're in season, or sliced figs later in the year. Also! I love puffed quinoa or other cereal on top.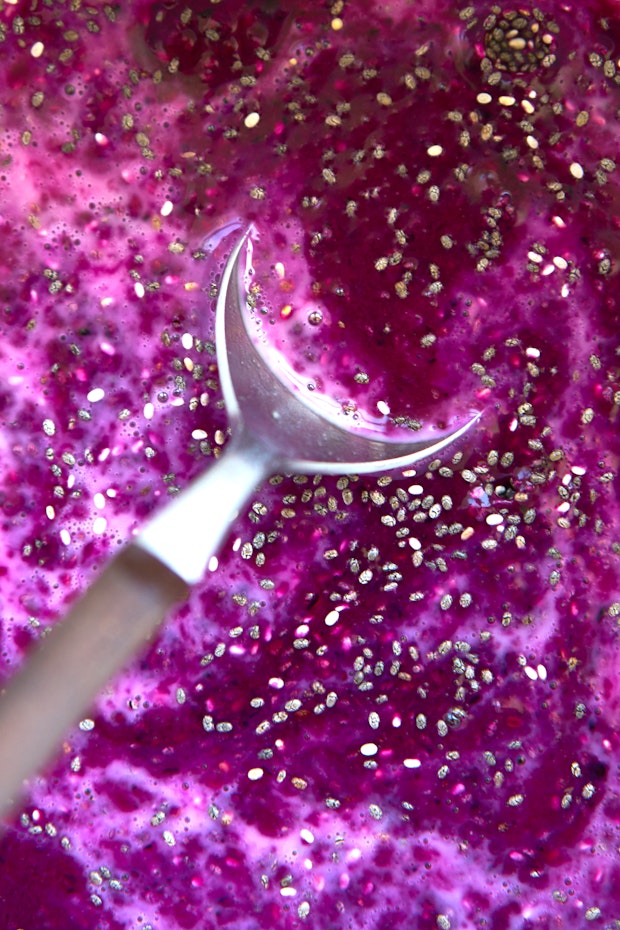 Other Recipes to Make with Dragonfruit
Keep an eye out for other products made with dragon fruit. It's such a fun ingredient to experiment with. I've seen dried dragonfruit slices (also named pitaya), and more recently discovered a beautiful dragonfruit powder. I use the same puree called for in this recipe, in this refreshing dragonfruit shrub quencher. And use the dried fruit in this dragonfruit tonic. Have fun experimenting!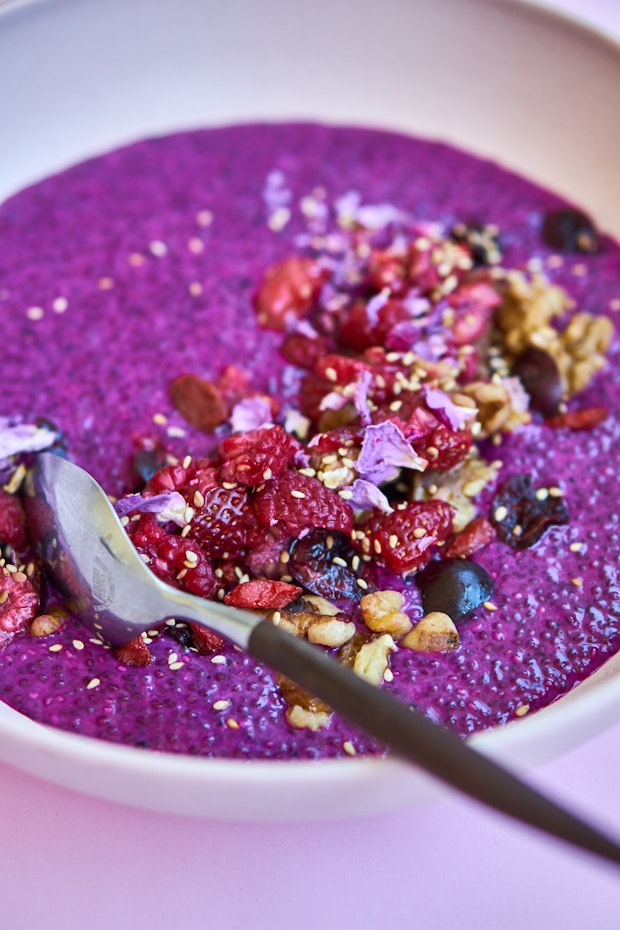 Continue reading Dragonfruit Bowl with Walnuts and Berries on 101 Cookbooks
from 101 Cookbooks https://ift.tt/2MXNFcR
via IFTTT