Welsh Cawl (Lamb & Vegetable Stew) – Cawl is often seen as being the national dish of Wales, my recipe is based on a traditional Welsh recipe for Cawl, but uses lamb steaks in place of a lamb joint, as was commonly used in times gone by. A bowl of cawl is usually accompanied by crusty bread and Caerphilly cheese, and makes a wonderfully comforting family supper dish.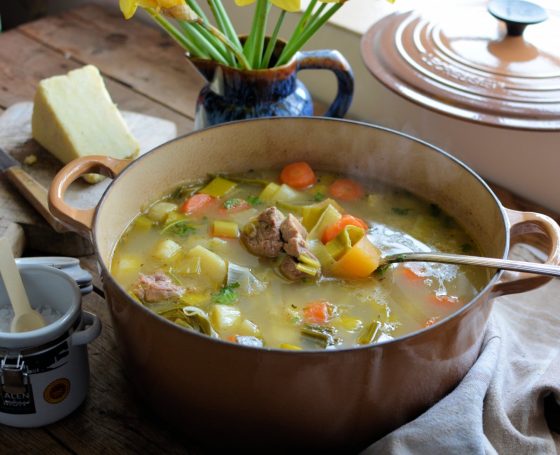 with
Blas Y Tir
Welsh Produce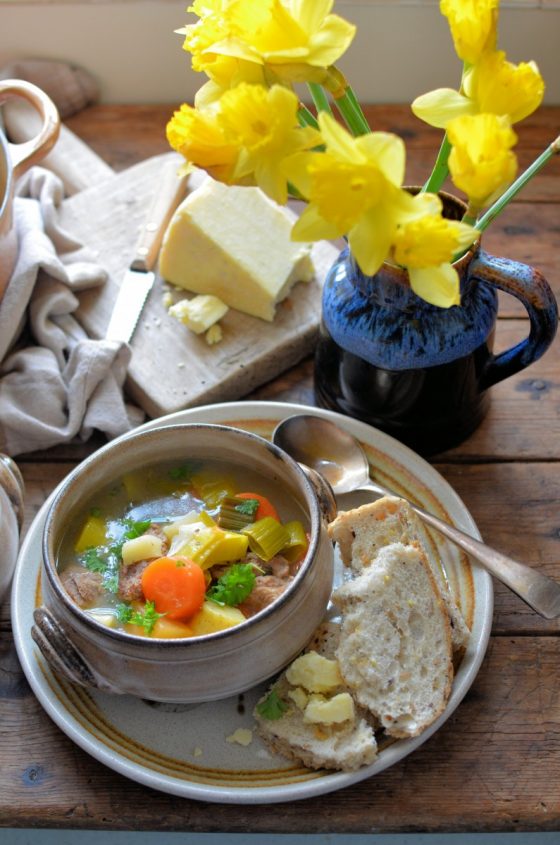 Since I moved to North Wales a few months ago, I have been embracing all of the local produce with culinary enthusiasm, and dare I say, greedy zeal! I am blessed to live on the edge of the Snowdonia National Park, at the head of the stunning Lleyn Peninsula, where fabulous local produce is easily sourced and enjoyed regularly at our family tea-time table. Dramatic mountain scenery with big sky is what I see from my kitchen window now, and just over the brow of the hill, the hills and mountains give way to a glorious stretch of coastline. The light is iridescent and it almost dances and shimmers in the dawn sky……..clouds scud across huge expanses of blue, and grey skies, and the peaks of the nearby mountains glow crimson in the rays of the setting sun…..it's an ancient land, battles were fought in our little hamlet, many centuries ago, and the old woods behind our house whisper and rustle in the early morning breeze, as if they want to impart tales from the past. And, it's because of this surrounding countryside that today's recipe for Welsh Cawl (Lamb & Vegetable Stew) (Cawl Cymreig in Welsh) was researched made and enjoyed, a little bit of Wales on a plate, using locally grown and raised produce.
Cawl is what most people regard as the national dish of Wales – the word cawl rhymes with owl, and this traditional country soup is beloved by all Welsh people, young and old, with eyes misting over as they recall their mother's or grandmother's recipe for this hearty dish. Similar to a Lobscouse, Lancashire Hotpot or Panackelty, there are many variations of the recipe, but they all seem to have one thing in common, they all have leeks, potatoes and carrots as the main vegetable components, and when meat is used, it seems that lamb is the most popular, although on researching the recipe, it seems that salted bacon/pork and beef were also used at certain times of the year. Thickening agents were oatmeal, as well as flour, but many recipes don't include any thickening agents, and many recipes prompt the idea that cawl is a thin gruel type broth that contains chunky vegetables and a meat – the idea is that you serve the broth first, and then eat the meat and vegetables afterwards, in the same vein as Yorkshire Pudding if you will, a cheap filler to feed the family.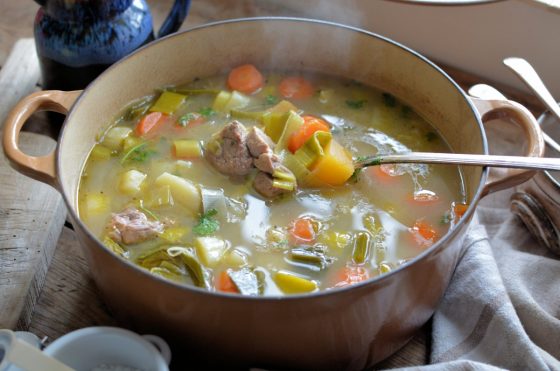 My recipe uses fabulous Welsh grown vegetables from Blas Y Tir, Halen Mon Anglesey Sea Salt and Welsh PGI lamb steaks, for a truly Welsh recipe, deserving of any St David's Day dinner or supper. By using lamb steaks, or neck of lamb fillets, the dish cooks in about 2 hours, instead of 3 to 4 hours if using a large joint of meat. Serve this bowl of goodness with a hunk of Caerphilly cheese and some crusty bread, for the complete "cawl eating experience". It's also one of those dishes that is all the better for being made the day before you plan to eat it……skim any excess fat of the surface, before gently re-heating it over a low heat, until piping hot, then serve as before with cheese and bread. Visit this page at Oakden for other cawl recipes and some interesting history about the dish, including a recipe that uses lamb cutlets, which I may try next time. My recipe for Welsh Cawl (Cawl Cymreig) is shared below, and if you make it, please let me know if you enjoyed it as much as we did. Karen 
Welsh Cawl (Lamb & Vegetable Stew)

Print recipe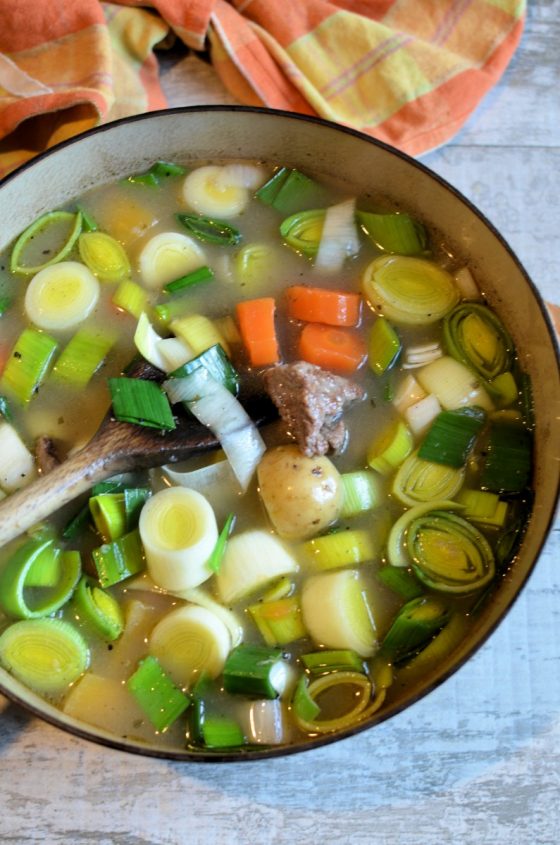 | | |
| --- | --- |
| Serves | 6 to 8 servings |
| Prep time | 30 minutes |
| Cook time | 2 hours, 15 minutes |
| Total time | 2 hours, 45 minutes |
| Meal type | Lunch, Main Dish, Snack, Soup, Starter |
| Misc | Child Friendly, Serve Hot |
| Occasion | Casual Party, Christmas, Easter, Formal Party, Halloween, Thanksgiving |
| Region | British |
| By author | Karen Burns-Booth |
Welsh Cawl (Lamb & Vegetable Stew) – Cawl is often seen as being the national dish of Wales, my recipe is based on a traditional Welsh recipe for Cawl, but uses lamb steaks in place of a lamb joint.
Ingredients
600g Welsh lamb steaks, diced (or lamb neck fillets)
1 tablespoon flour (mixed with salt and pepper)
Rapeseed oil
4 large potatoes, or 8 to 10 smaller potatoes, scrubbed and diced (no need to peel them)
4 large carrots, peeled and diced
1/2 swede, peeled and diced
2 parsnips, peeled and diced
3 leeks, trimmed, sliced and rinsed thoroughly (greens and white)
salt and pepper to taste
freshly chopped parsley (to garnish)
crusty bread (to serve)
Caerphilly cheese (to serve)
Note
Welsh Cawl (Lamb & Vegetable Stew) – Cawl is often seen as being the national dish of Wales, my recipe is based on a traditional Welsh recipe for Cawl, but uses lamb steaks in place of a lamb joint, as was commonly used in times gone by. A bowl of cawl is usually accompanied by crusty bread and Caerphilly cheese.
Directions

| | |
| --- | --- |
| Step 1 | Dredge the diced lamb in the seasoned flour, and in a large stockpot, heat the oil until hot; add the floured, diced lamb and cook for 3 to 4 minutes, stirring all the time, until the lamb has a golden brown crust. |
| Step 2 | Turn the heat down, add 2 litres of water, before adding the diced potatoes, carrots, swede and parsnips. Season to taste with salt and pepper, place a lid on the pot and simmer for 2 hours, or until the meat is tender and the vegetables are cooked. 20 minutes before the end of the cooking time, add the chopped leeks, replace the lid and continue to cook. |
| Step 3 | Check and adjust the seasoning, scatter the chopped fresh parsley over the cawl, then serve in warmed soup bowls, giving each person some meat, vegetables and the broth. Delicious with crusty bread and Caerphilly cheese. |
| Step 4 | Better is made the day before serving; to serve, skim off any fat and reheat gently until piping hot. Serve as before. |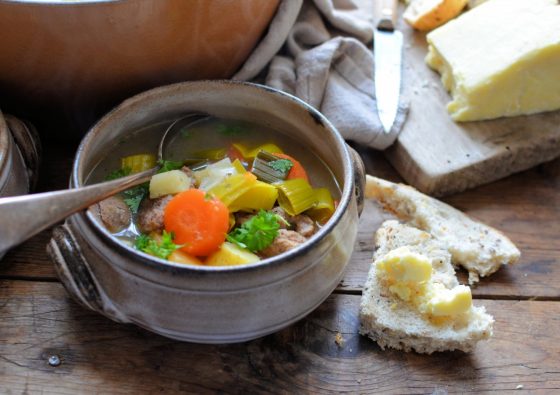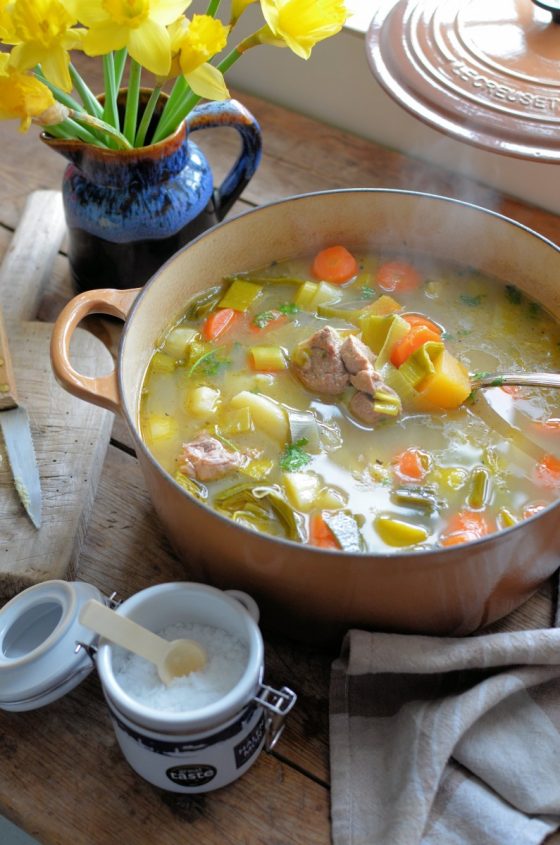 More Welsh Recipes: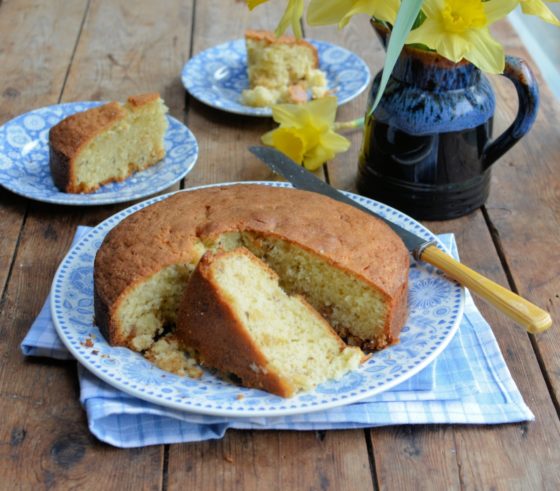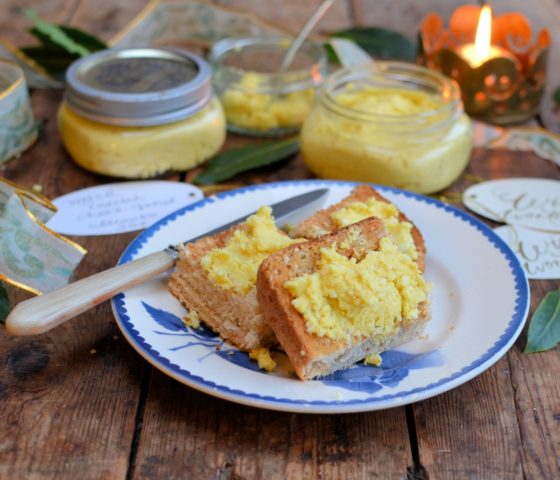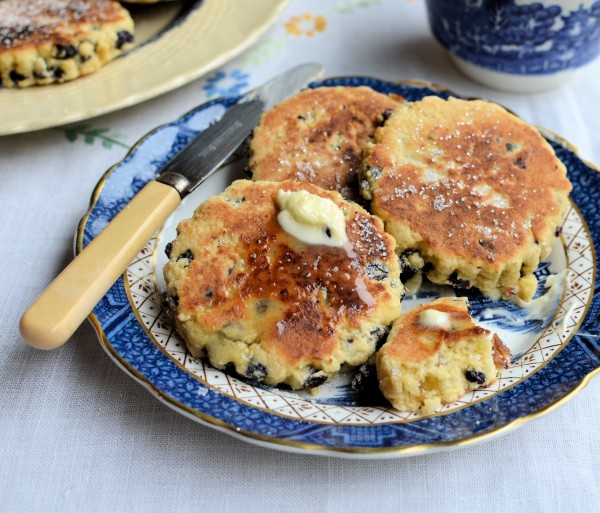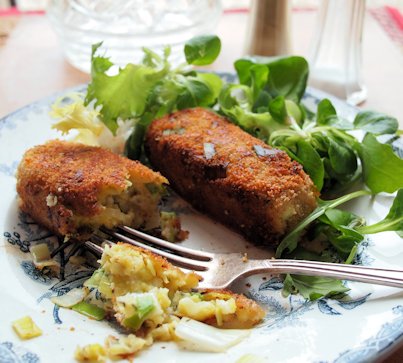 The post Welsh Cawl (Lamb & Vegetable Stew) appeared first on Lavender and Lovage.
from Lavender and Lovage http://ift.tt/2EXeAoF
via IFTTT